A Guide For Disabled Dating
No matter whether people are disabled or not, everyone experiences anxiety when it comes to dating. These days' social networking sites act as a modern day Cupid. These sites allow you to get to know someone, without having to actually meet them in person first. As with all scenarios there are of course tips for dating. Here are some tips for disabled dating.
Always focus on your date, not your disability. By focusing on your disabilities, it can make you self-conscious and nervous. Whatever you are self conscious about can unknowingly draw attention to it during your date when you are nervous. Some people are so self-conscious in fact that they try to impress their dates by hiding all of their flaws. You should never try to win someone over by doing this because you want them to accept you for who you are, not who they think you are.
An absolute must is to learn to distinguish pity from concern. People who are new to disabled dating usually do not know that person's capabilities so sometimes this comes across as pity. Do not take offence to this; it is just their nervousness because they may be new to this so it is a learning process for both of you (to decrease the learning curve dramatically and avoid embarrassing situations, you should take a look at our disabled dating blog).
Be able to laugh through even the most awkward of moments. This will help to ease the tension and anxiety and also show the other person that you have a sense of humor. Also try establishing a comfort level at the beginning of the date. This helps the date to flow smoothly and help reduce the number of uncomfortable situations.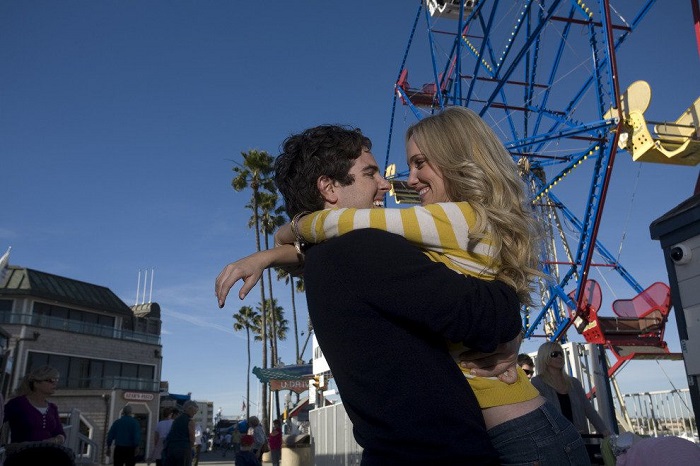 Take your time when getting to know someone. Never divulge too much personal information on your first date. You wouldn't want to tell someone where you live, work, or bank at until you establish some level of trust with them. This way you reduce the risk of being coned. Remember not everyone is trustworthy and honest, even on disabled dating sites.
Just because you are disabled doesn't mean that you should date someone that you have no interest in. By doing this you actually deprive yourself of the possibility of meeting and dating someone that you actually like. Always be honest with yourself. Just because you are disabled doesn't mean that you shouldn't be happy. Remember a first date isn't a "win or lose" situation but rather a test to see if you and your date are compatible (and if you're not that's ok too, there's plenty more fish in the sea!).
Another thing to remember is to never drink too much on your first date. Drinking can cause you to lose the ability to reason, make judgments, and in some cases even take care of yourself. You wouldn't want to create an opportunity for someone to take advantage of you.
One of the most important disabled dating tips is to trust your instincts. If your instincts tell you that dating a specific person is not safe, then follow your instinct and excuse yourself from your date. If you implement these disabled dating tips, then you are on your way to a successful experience. Just click here to get started now!