How to Make the Most Out of Disabled Dating Sites
The dating world is never simple or straightforward to navigate, regardless of your specific situation.
Finding a date on a disabled dating site, asking that person on a date, and then actually going through with the day itself is always going to be fraught with stress, anxiety, and more than a little bit of nervousness.
Throw in living with a disability (or dating someone with a disability) and the nervousness can be ratcheted up even higher.
Thankfully though, there are more than a few things you can do to more successfully navigate the world of dating regardless of whether or not you have a disability or are interested in dating someone that does.
Below, you'll find all kinds of tips, tricks, and things to avoid when you're diving headfirst into a disabled dating site – and hopefully we help you find the kind of long-lasting and fulfilling relationship you are searching for!
Let's dive right in.
Outline your expectations in advance
Right out of the gate, the most important thing you can do when you are getting ready to dive into the dating pool is to understand exactly what you're looking as well as exactly what you aren't interested in.
Far too many people only get one side of this coin right, only to find out later down the line – usually after a handful of dates and a lot of time spent with someone else – that they really aren't getting what they hoped to out of this new relationship.
You'll want to think about the kind of dating you are interested in (casual dating or something more serious) on a disabled dating site, you'll want to think about the kind of relationship you are shooting for moving forward, and you'll want to think about the things you are most interested in when it comes to a romantic partner as well as the "deal breakers" that are signs you should probably look somewhere else.
On top of that, you are also going to want to make sure that you understand exactly what it is you are bringing to the table individually as well.
You need to know who you are (besides having a disability), what you are interested in, what makes you interesting, and what you are able to bring to the table as far as a new relationship is concerned.
This kind of deep dive into who you are and what your expectations might be is never going to be something that happens immediately, and it certainly isn't something that's going to come effortlessly, either.
But if you want to make sure that your time spent on disabled dating sites is invested wisely, you're going to want to make sure that you knock this foundational part of the dating process right out of the park just as early in the process as possible.
How comfortable are you making the first move?
Disabled dating sites have definitely taken a lot of the sting of rejection out of the equation, and that's almost always what keeps most of us from moving forward and taking that first step toward letting someone (usually a complete and total stranger) know that we are interested.
At the same time, not all of the sting of rejection is going to be removed from the equation even when you're on some of the better disabled dating sites.
You are still likely going to have to put yourself out there, might have to send the first message on the disabled dating site, and might even have to handle the heavy lifting of keeping a conversation going at first – particularly if the person that you are starting to connect with is just as shy and just as nervous as you might be about making the first move.
The name of the game when you are in the dating pool is initiative. Making that first move is never going to come easy, but it's the only way you're going to be able to get the ball rolling towards something that could be really special.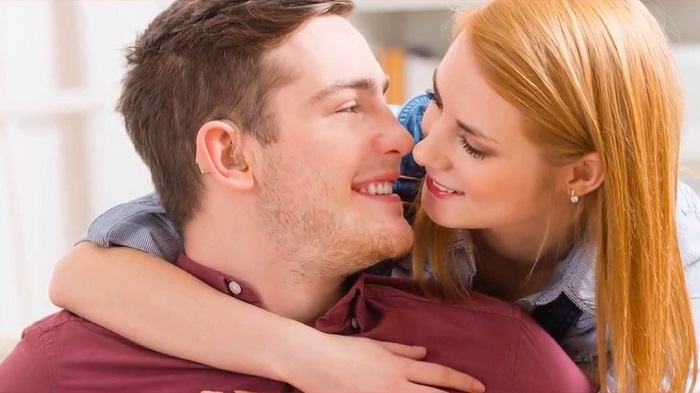 Be open, upfront, and confident about your disabilities on the disabled dating site
It can be very tempting to want to put up a "whitewashed" dating profile on any of the handicapped dating websites you are using, and truth be told we all put beautiful masks on ourselves when we use social media – whether we know we are doing it or not.
We do this to protect ourselves as best we can, to "keep up with the Joneses" when all we see on social media and the internet is people living the high life, and may try to downplay any of the things that may not make us all that attractive to some people on disabled dating sites.
The worst thing you can do is try and hide your disability, downplay your disability, or in any way deceive the person that you are thinking about meeting up with in real life and starting a new relationship with.
On the flipside, being upfront, open, and honest about these kinds of things (and really embracing them) is going to go a long way towards attracting the right kind of people. You'll be able to connect with people more deeply, you will be able to better align everyone's expectations, and you'll be getting off on the right page when you inevitably do meet up with the people that you have been connecting with on disabled dating sites.
Invest yourself in the dating process
Connecting with people today on anything but a surface level can be a little bit of an uphill battle for a bunch of different reasons.
For starters, we are all bombarded with more information and more media in our day to day lives than ever before and it has really taken a toll on our attention span. Scientists and researchers have conclusively proven that the modern attention span has shrunk significantly (thanks in large part to the internet), and you'll be able to conclude the same all on your own just looking at how much time people spend on their phones out in public.
The important thing to do when you are starting to date new people is to pull yourself out of that hurricane and instead invest significant energy into the data itself, the conversation, and the person that you are connecting with.
Again, you might have to handle the bulk of the heavy lifting at first (which isn't ever fun), but somebody has to be there to flip the switch – and it may as well be you!
If you've noticed that some of your dates have come off as feeling pretty shallow and surface level, it's important to take a look at the entire experience. And we're not just talking about through your eyes, either.
Think about how you might have acted or behaved, particularly when it comes to investment in that moment, and you'll be able to troubleshoot future dates with just a little bit of introspection.
Keep things light and fun right out of the gate
Even if you are interested in a more serious relationship or a more committed situation, you must understand that right out of the gate it's important to try and keep things as light, as fun, and as energetic as possible (particularly in the early stages).
We've all seen or heard about stories of one person in a new relationship jumping right into the deep end of emotions immediately, and the other person – even if they might feel flattered at first – almost always ends up feeling smothered and overwhelmed.
There certainly is something to be said about love at first sight and immediate attraction, but when you come off too strong, too fast things that might have otherwise been running along smoothly can jump off of the rails in a hurry.
This isn't to say that you can not accelerate things significantly if both of you are feeling the same vibe. Dating is very much a "try it and see what happens" kind of thing, and you're only ever going to know how things are going if you take the plunge, keep open lines of communication, and push forward together – or go separate ways and start the process over again.
Crank out a killer profile
If you're going to be using disabled dating sites to handle the bulk of your heavy lifting as far as finding new potential romantic partners is concerned, you're going to want to make sure that your profile is just as good as it can get.
Too many people have a very "blah" kind of profile that not only isn't showcasing their specific personality but also looks like the majority of other people's profiles – and then they end up lost in the crowd.
Don't be shy about really showcasing who you are, what you are all about, and what you are interested in. This is a sure fire way to attract the kinds of people that you are most likely to find attractive while at the same time filtering out those that you probably weren't going to connect with or really gentle with in the first place. Now you should be ready to start your disabled dating journey the right way. Click here and get started now!