Tips and Tricks for Better Success on a Handicap Dating Site
The modern dating scene can be a bit difficult to handle, especially if you have "been out of the game" for any amount of time and are just starting to relearn the rules – spoken and unspoken – of dating today.
Thankfully though, with the help of some top-notch handicap dating sites (like this one!), you are going to have all kinds of opportunities to meet new people, connect with those that you find attractive, and set up dates to get to know one another a lot better – filling up your dating schedule a lot faster than you would have been able to otherwise!
At the same time, it's important that you take advantage of as many tips and tricks as possible to give yourself every opportunity to find that special someone you can really connect with on a handicap dating site.
Take advantage of all the inside information we share below to practically guarantee you really are headed off with more people on these handicapped dating sites!
Confidence is king
The best thing about being active on a handicap dating site is that you know, with absolute certainty, that EVERYONE else on the site is either handicapped or interested in dating someone that is disabled.
This is the kind of certainty that you will not have out there in the "real world", but on dating sites specifically designed to serve the disabled and handicapped community everyone knows exactly what they are after, and have no illusions otherwise.
This is your chance to be as confident as possible, really laying yourself out there and showcasing your personality so that you can attract the kind of person you are most interested in. This is not the place to be shy (but if you are it's ok too! The most important is to showcase your true personality).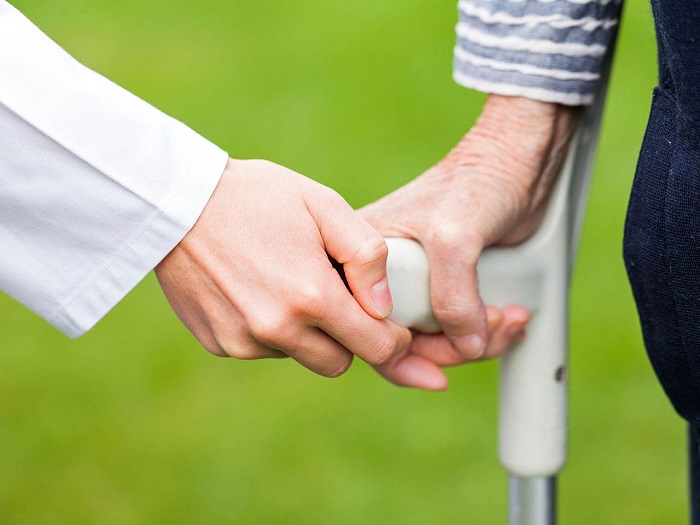 Honesty is everything on a handicap dating site
We all want to make sure that we are painting as pretty a picture as we can about who we are and what we are able to bring to the table as far as dating is concerned, but it's critically important that you are as honest as possible when you are filling out your profile on a handicap dating site.
If you're looking for something casual, make sure that your profile says that. If you're looking for something more long-term and potentially permanent, make sure that your profile reflects those kinds of dating goals.
The last thing you want to do is waste any of your time – or anyone else's time – stringing them along and likely finding out later in the game that you just aren't as compatible as you might have thought initially.
Honesty is everything on a handicap dating site.
Do your research before you head out on a date
Not only are you going to want to do your research and due diligence on the person that you are going to be meeting in public for a date, but you're also going to want to make sure that the location of your date is going to be as handicap friendly as possible for the both of you.
First dates are filled with all kinds of nerves, jitters, and butterflies as it is. It doesn't take much to get a little bit nervous about a first date, that's for sure – so don't make things even worse by finding out after you have arrived that things are going to become more challenging because the place for the date is not as handicap friendly as you thought at first.
Trust your gut
As we highlighted above, everyone – EVERYONE – is going to be putting their best self forward on a handicap dating site, and it's important that you do everything you can to dig a little bit deeper into who you are communicating with, who you are connecting with, and who you might potentially be meeting up with.
The most important is that you trust your gut, your intuition, and your instincts when it comes time to head out of the handicap dating site on these kinds of dates. You don't want to find yourself in a sticky situation that you could have otherwise avoided meeting a stranger from the internet, even if this is quite a bit rarer today than it used to be when it comes to meeting people from the web. Ready to start dating disabled singles in your area? Click here now! (or keep perfecting your disabled dating skills on our blog).