The Top 5 Advantages of Being a Disabled Single
While the rest of the world may celebrate able-bodied people, being a disabled single is something worth getting excited about as well. Although it may seem like having a disability can limit your dating opportunities, the fact of the matter is much simpler and more empowering than that. Truth be told, it's all about perspective. It's time to look at your disability in a different light and with a brand-new filter. After all, being unable to do some things usually makes us better at doing several others. Consider the following 5 perks of being a single who just so happens to have a disability:
1. The Dating Pool Is Huge
Disabilities come in all kinds, but so do the disabled singles who live with them. In fact, nearly 650 million people in the world have some sort of disability or another – mental, physical, emotional or all the above. That translates to roughly 10% of the world's population, making disabled singles the largest minority group on the planet. Talk about plenty of fish in the sea. As if that weren't enough, it turns out
there are more females with disabilities
than males. What's more, the disabled population grows each year as more people develop handicaps by default. The World Bank claims that one of the reasons for this steady climb is actually an increase in life span. Put it all together and you have a huge dating pool filled with fun and exciting disabled singles from various backgrounds, all of whom have plenty of life left to live and love left to give.
2. Every Disabled Single Has a Great Story to Tell
When you live with a disability, life gets rather interestingly. The way you go about your daily routine, the things you encounter when you're out and about in the community, your experiences with dating – just three of the innumerable stories you could tell across the table from a potential mate. Simply recounting how you became disabled or sharing your struggles can
create a long-lasting bond between you and your date
. And you never know; it could turn into love. According to a study published in Psychology Today, simply telling a story of any kind can make the listener think about you, both presently as the story is being told and later when the details are recalled. Therefore, sharing a great story about your life as a disabled single is a powerful relationship tool that able-bodied individuals are automatically lacking.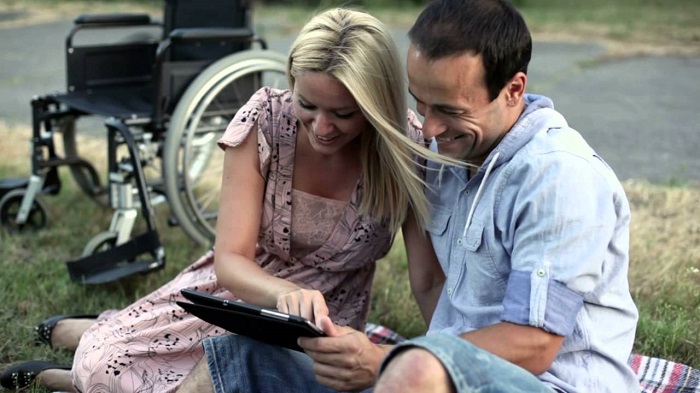 3. Disabled Singles Tend to Be More Empathetic
Speaking of terrific anecdotes, stories are only perceived as great by those who can relate to them. As it turns out, restricted individuals tend to be much more in-tune with their emotions than people who do not regularly deal with the limitations imposed on them by a disability. In other words, disabled singles are wonderful listeners, friends and lovers, especially when compared to folks who often take the small things in life for granted.
4. You Are Still Attractive
There are certain qualities about a person that make them attractive and none of them have anything to do with disability, or lack thereof. Things like confidence, a beautiful smile, a contagious laugh, a positive outlook on life, a helpful attitude, and a clever sense of humor can go a long way towards attracting a mate. The latest statistics actually show that most people find those characteristics more appealing than, say, ability, body type or physical perfection. So, if you have a killer personality and aren't afraid to show it to others, chances are
you're seen as quite the catch regardless of your disability
. The same goes for the other disabled singles out there. Having a disability often makes someone compensate in creative ways, meaning that single people with disabilities are among the most fascinating and attractive people in the dating pool.
5. There's More Time for Dating
A lot of times, being a
disabled single
prevents the individual from working full time. Not only does that allow the person to hone their skills in other areas but it also gives them ample opportunity to engage in an active dating life. Unlike folks who work themselves to death and make inattentive companions, disabled daters can usually take trips, have dinner or go shopping without extensive planning. So don't stall.
Click here
and find the perfect disabled soulmate now (or
keep improving your game
!)