How to Compare Dating Sites for Disabled Singles
There is no dearth of dating sites for disabled singles. Only a few of them are worthwhile. Unless you are meticulous with your choice, you may end up wasting time, money and effort trying to find your soul mate.
Here is a comprehensive guide
to help you compare dating websites for disabled people - or you can
hone your dating skills learning more from our disabled dating blog
.
Start with a simple checklist. Use the subscription or service fee as the first criterion. There are hundreds of dating sites in the world. A majority of them are free.
Many offer a free profile and then allow you to upgrade to their premium access
. Dating sites for disabled singles can be free or you may have to pay straightaway to sign up. Any website that allows you to set up a profile for free is not necessarily undesirable but it is vulnerable to a plethora of problems. If you are looking for a dating site that is seriously invested in screening its members, then you would have to pay some money. Not website will voluntarily curate its members unless there is some kind of financial gain for them. You can always sign up for free disabled dating sites but know for certain that you are opening yourself up to spamming, perhaps scams and you are likely to come across innumerable fake profiles.
You can
test a premium or private label dating site
and then choose to pay if you are content with the platform. The trial period may be inconclusive for many as not all features are made available in such versions. You would only get total access when you pay the subscription or service fee. Look for dating sites for disabled singles that allow you to pay a weekly or monthly fee. This way you would not be committing to a contract and hence you will not spend a lot of money. You can access the platform for a week or several weeks and you can stop using it if you are not content. If you have paid only for a month and you do not like what you find, you can still endure that loss. Paying for six months or a year is simply out of the question.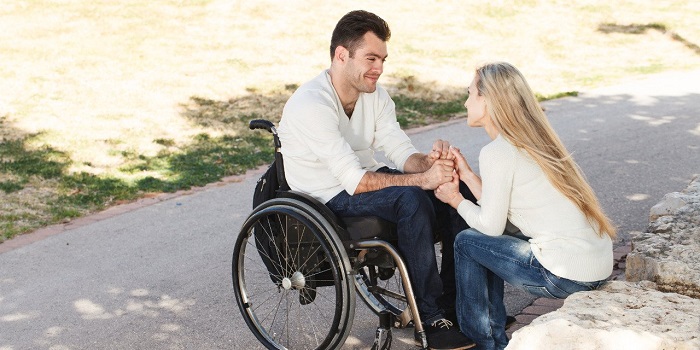 There are many types of
dating sites for disabled singles
. Some sites will facilitate disabled singles meeting other disabled people. Some sites will encourage handicapped singles to meet other singles who may or may not have any disability. Although such disabled singles dating sites do not make a distinction between physiological and psychological disability or genetic and accidental disability, there can be some platforms where you will find more people with a certain type of disability. It is not uncommon for platforms to draw people who have similar disabilities. This is simply because word gets out and people who already refer to forums and social media groups for specific disabilities get to know of the site and consider signing up. This does not imply others cannot join but the experience may not be the same as you may encounter on dating sites for singles with all kinds of disabilities.
How many members you get access to is of huge importance. There may be a million members or more. This number does not really matter if the members are not active or if what they are looking for does not suit you. It is upon you to assess your needs and accordingly
choose the relevant dating site for disabled singles
. As is the case with online dating in general, dating sites for people with disabilities encourage casual hookups, online conversations and long term relationships. Not every dating site for disabled singles will have the same objective or way of functioning. Also, the eventual prospects of whether or not you can find your soulmate and find a relationship will depend on the kinds of members a dating site has, not what the site wants or how you would like to go about meeting new people.
Finally, compare the level of security, including privacy and encryption, the availability of information and the authentications that are undertaken to ensure members are genuine, the ease of use and the precautionary measures in place to protect the members from scams, phishing attacks and outright exploitation (which can be quite common on low quality dating sites for disabled singles). Once you are confident you found the right dating site for disabled singles,
go ahead and sign-up
- love is right around the corner!