Wheelchair Dating: Don't Let Your Wheels Stop You
Congratulations! You have found a wonderful person to be with, and that, my friend, is a fantastic gift. Your new crush happens to be in a wheelchair, and you want to make sure that the two of you can enjoy every moment together, especially those crucial days and nights when you're getting to know each other.
A lot of people have the misconception that wheelchair dating is limited, and that your new significant other won't be able to fully participate in the relationship. Part of you may be worried that these naysayers are right, but I'm here to tell you that they're wrong (don't believe me? Learn even more on our disabled dating blog!).
Some Places to Go and Things to Do When Dating in a Wheelchair
Just because you're dating a person who is in a wheelchair doesn't mean that the two of you can't enjoy being out and about together. What you both need to do is sit down, brainstorm, and decide on some of the many dates you can go on.
And when I say many, I mean it.
Look at it this way: we live in a time when so many things are available. In most parts of the world, buildings are required to be handicapped accessible - and thus compatible with wheelchair dating!
So, keeping that in mind, let's talk about some of the places you can go to make your date together fantastic.
• Sports: Sports are the lifeblood of so many communities. Whether you want to attend a local match between football teams or to watch a group of young scrappers go at it on the rugby pitch, going together to a sporting event can be a tremendous amount of fun for everyone involved.
• Galleries and Museums: I've put these two together because they're just both so fantastic. You know that your crush is sharp as a tack, so why not go to a place where you can both enjoy the intellect and creativity of humanity? You can view new artists at galleries and the old masters at museums. It is entirely up to you which one you want to sample first.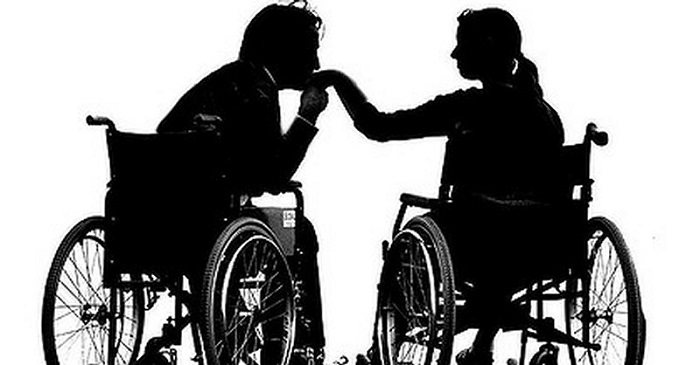 • Lectures: Speaking of being sharp, what do you and your crush like to do? What are your hobbies? I can guarantee that someone nearby will speak about it at one point. Libraries are great places for listening to lectures, and occasionally the local university will invite the public to attend a lecture series. Whatever you like, or might like to know more about, can be found.
• Nature trails: No, I'm not talking about wheelchair dating while going through the challenges of K2 or some other beast of a mountain. Think more along the lines of a well-kept garden on an estate or a sanctuary with trails for you and your crush to travel on so you can enjoy the thrill of nature around you.
• Music: Have you ever been to a music venue that hasn't had room for an aficionado in a wheelchair? I haven't. That's why a live show has so much appeal for a date, whether it is wheelchair dating or not. You'll be able to enjoy the thrill of music pulsating through the venue, and that raw, primal energy that seems to come pouring from the musicians and the participants around you.
• Theater: Have you attended a play? You and your crush can sit and listen, observe the magnificence of stage performers, men, and women who have memorized their lines for an entire performance. The abilities of these actors will leave you both stunned and impressed.
Final Words About Wheelchair Dating
These are only a few ideas of what you and your crush can do if they're in a wheelchair. There's so much out there, such potential for joy, that it's extremely difficult to narrow down – especially in a space like this.
Take advantage of wheelchair dating to see the world. The world is out there, waiting for you and your special someone. It doesn't matter that your date is in a wheelchair. It doesn't matter at all. What's important is that the two of you want to spend time together, so that's what you're going to do.
You're going to sit down, make a list of all the places you want to see, all the things that you want to do, and then you're going to start chipping away at them.
So, go on, get out of here. Take a seat next to your crush, and start planning out your next date. Wheelchair dating truly does not have to be a challenge. So take action now and click here to meet this special someone and enjoy all those amazing things life has to offer, even in a wheelchair.