5 Fun and Exciting Special Needs Dating Ideas
Who says you can't have a blast on your date just because you have special needs? Truth be told, those with a disability tend to be more enjoyable companions because they appreciate the small things in life, know how to have fun, serve as excellent listeners and have loads of time to spare. All most people with special needs require is a handful of creative ideas to turn any situation into a memorable experience.
The Top 5 Most Fun and Exciting Special Needs Dating Ideas
Being special needs merely means you belong to a unique class of people. Therefore, the activities you're involved in are typically just as unique as you. However, you can still have loads of fun doing what the mainstream does. Here are five special needs dating ideas to get you started (and a couple bonuses thrown in because this is so easy):
1. Explore the Limits of Your Pallet
Everybody eats and we all have our favorites. However, none of us know what new foods we'll enjoy until we sample something. What better time to attend a food or wine tasting than
when you're out on a date with another exciting and adventurous individual
? Most fine restaurants and wineries are wheelchair accessible, plus they have detailed menus that help you steer clear of allergens or ingredients that could interfere with medications.
2. Paint the Town Red
Do you realize that your nearest city is chalk full of fun activities for people with special needs? Band together with your favorite date and take a tour of the town. Whether walking, wheeling or driving, a scenic exploration of your neighborhood can be a good source of exercise and conversation, not to mention a great way to gather ideas for future dates.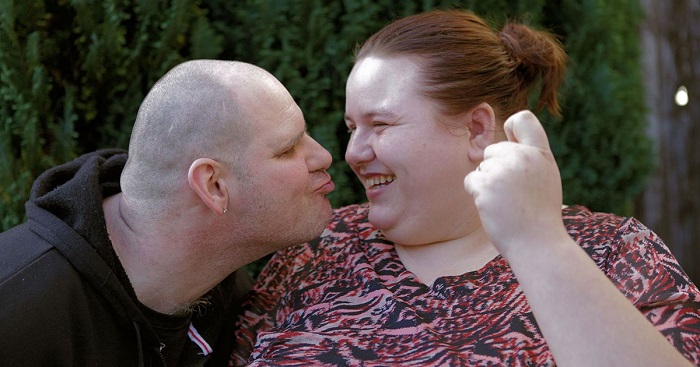 3. Go See a Show
The performers on any given stage don't care if their audience members are special needs or not. They're still going to try as hard as they can to put on a good show. One of the most enjoyable
special needs dating
ideas centers around live theater, comedy routines and musical concerts. There's just something magical and truly inspiring about being entertained in such a timeless and interactive way. FACT: The National Association of Theater Owners is committed to building handicap accessible venues worldwide.
4. Play a Few Games of Bingo
Although bingo is usually considered an old person's pastime, it's actually quite an exhilarating activity for all ages. Bingo not only allows you to have fun in an unpredictable yet controlled environment but it also gives you the opportunity to win extra cash. And because bingo halls are so often filled with elderly people, they're commonly
made accessible for walkers, wheelchairs and automatic scooters
. Did you know: Most bingo parlors also serve delicious foods and drinks to paying patrons?
5. Take a Walk on the Wild Side
Nobody said you can't channel your animalistic nature just because you have a disability. While special needs dating is already an adventure, it's important to branch out and explore the world around you. Many zoos and museums make terrific settings for dates, plus they serve as functional conversation pieces for the remainder of the relationship.
Extra Special Needs Dating Ideas
There are way more than 5 ideas for dating with special needs. You don't have to be locked into conventional ideas of fun and excitement, nor do you have to adhere to social norms or mainstream expectations. Use that as a catalyst for planning the time of your life.
To get the party started, consider trying out the following date ideas:
• Enjoy a two-player video game together. Take turns playing on the same team and being opponents.
• Watch a cult classic movie with lots of funny or memorable quotes that are used often in pop culture references. Later, use those quotes as inside jokes between you and your date.
• Take a class with one another. You can learn a new skill like cooking or pottery while enjoying the company of someone you like.
• Visit the park. Not only is this activity completely free but it also gives both of you fresh air and exercise while providing you with a publicly accessible outlet for wholesome fellowship. Special needs dating does not have to be a burden. Just follow those tips and find this special someone you have been longing for now. Register here for free.